Hunter Engineering Field Trip
The students in the Transportation, Distribution, and Logistics Program of Study (Automotive) along with their teacher Mr. MJ Martin and Printing Instructor, Mr. Dennis Daniel, toured the Hunter Engineering facility on February 27, 2018 as part of CTE Month.
ISD students write letters of encouragement to the Florida School suffering after the tragic school shooting.
The 2018 Regional Academic Bowl competition was held at Iowa School for the Deaf in Council Bluffs IA. IL School for the Deaf placed 4th, advancing to Nationals which will be held at Gallaudet University in Washington D.C. April 14th – 17th.

Back Row – left to right: Bobbi Cordano, Raquel Humphrey, Lori Niemann, Sheri Cook, Julee Nist,
Front row – left to right: Ian Fraas, Dahlia Hernandez, Michael Lapa, Libby Scott
Varsity Cheerleading Squad 2018 Dance
Five varsity cheerleaders performed during the ½ time of the last home varsity boys' basketball game honoring senior players, managers and cheerleaders on Feb 15, 2018.
Michael B proudly displays his clipboard in which he designed himself using the laser engraver in Mr. Harper's ITEI class.
Lincoln Land Community College Workforce Development Center field trip.
Left to Right: Ryan D, Victoria B, Trashauna T, Shavon T, Xavier M, Kyla C
ITEI class Laser Engraver
Mr. Harper overseeing his ITEI student Michael B working with the new engraving machine.
Isabella G, Taya T, Tierra B, Lesley A and Jazmin C pose with their delicious appetizers they made for the CTE Advisory meeting.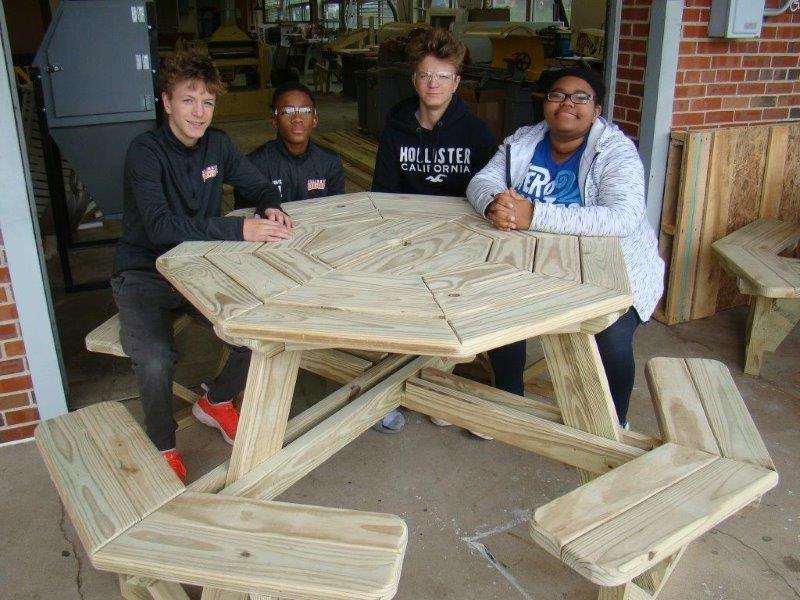 Trystan M, James H, Taylor M and Libby S sit proudly on the eight person picnic table they built in Mr. Hatfield's ITEI class.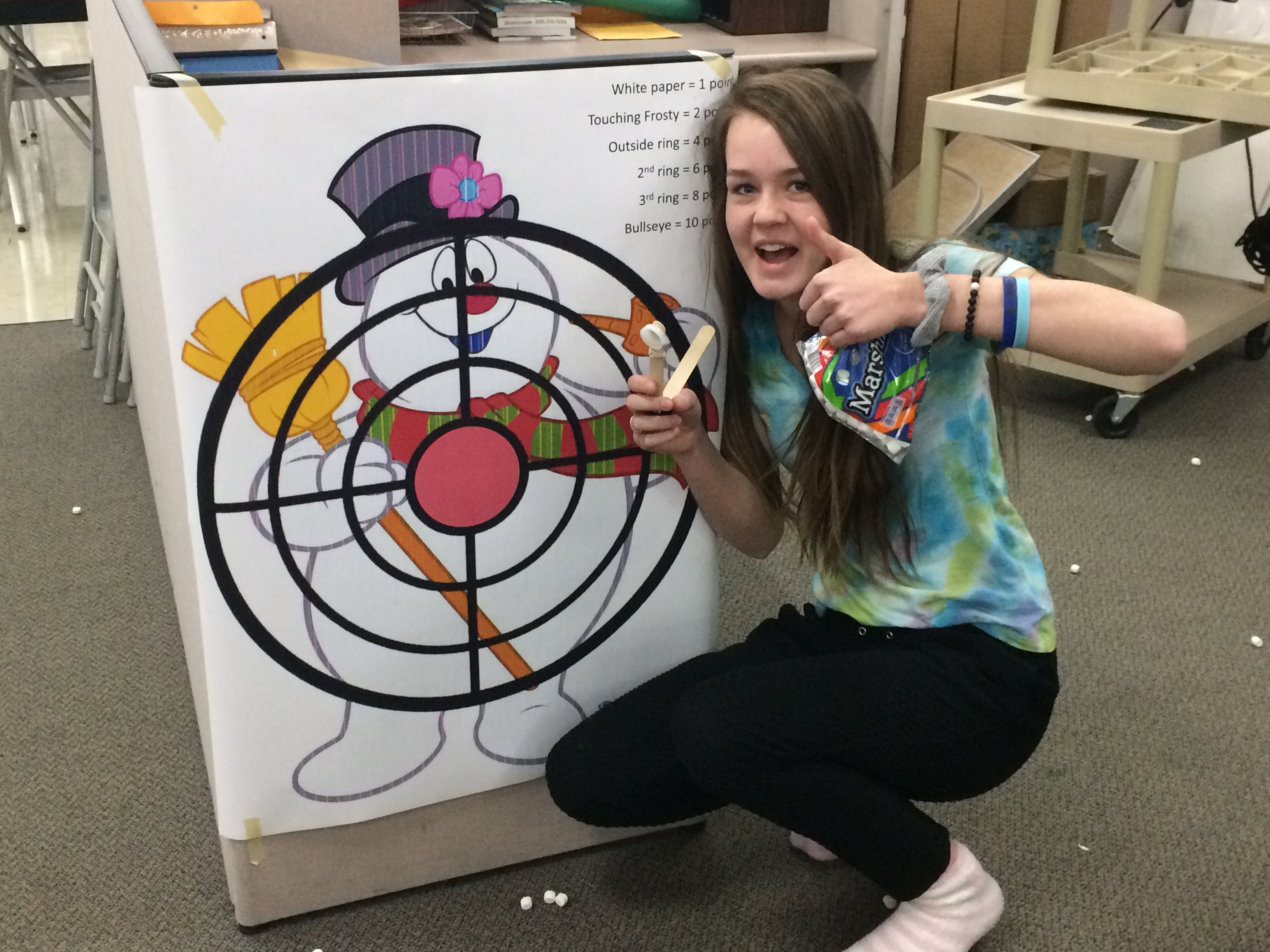 CONGRATULATIONS Jane, one of two catapult-building champions! Your catapult was both powerful and accurate. GREAT WORK! And thank you to everyone who came and gave this challenge a try! It was fun!