For those students with identified needs, we offer Physical Therapy services to children twice weekly and Occupational Therapy services three times a week, on-site. Services provided are based on the recommendations of a medical professional and require a written request (prescription).
Evaluations, goals and objectives are documented in the students' Individualized Education Program (IEP).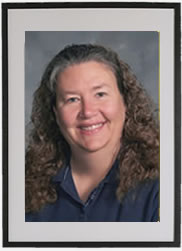 Sheryl Hogan
The Physical Therapy department consists of Physical Therapist Monica Huffman and Physical Therapy Assistant Sheryl Hogan (PTA).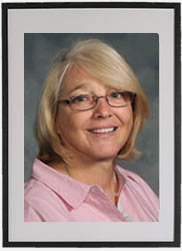 Becky Gwaltney
The Occupational Therapy department consists of Occupational Therapist Yvonne Cosentino (Doctorate of Occupational Therapy) and Occupational Therapy Assistant Becky Gwaltney (OTA).